Introduction
The House of Music in Hungary is an awe-inspiring architectural masterpiece designed by the renowned Japanese architect, Sou Fujimoto, in collaboration with the local architect, M-Teampannon. As a photographer, I was excited to showcase the stunning design of this striking building and its intricate features.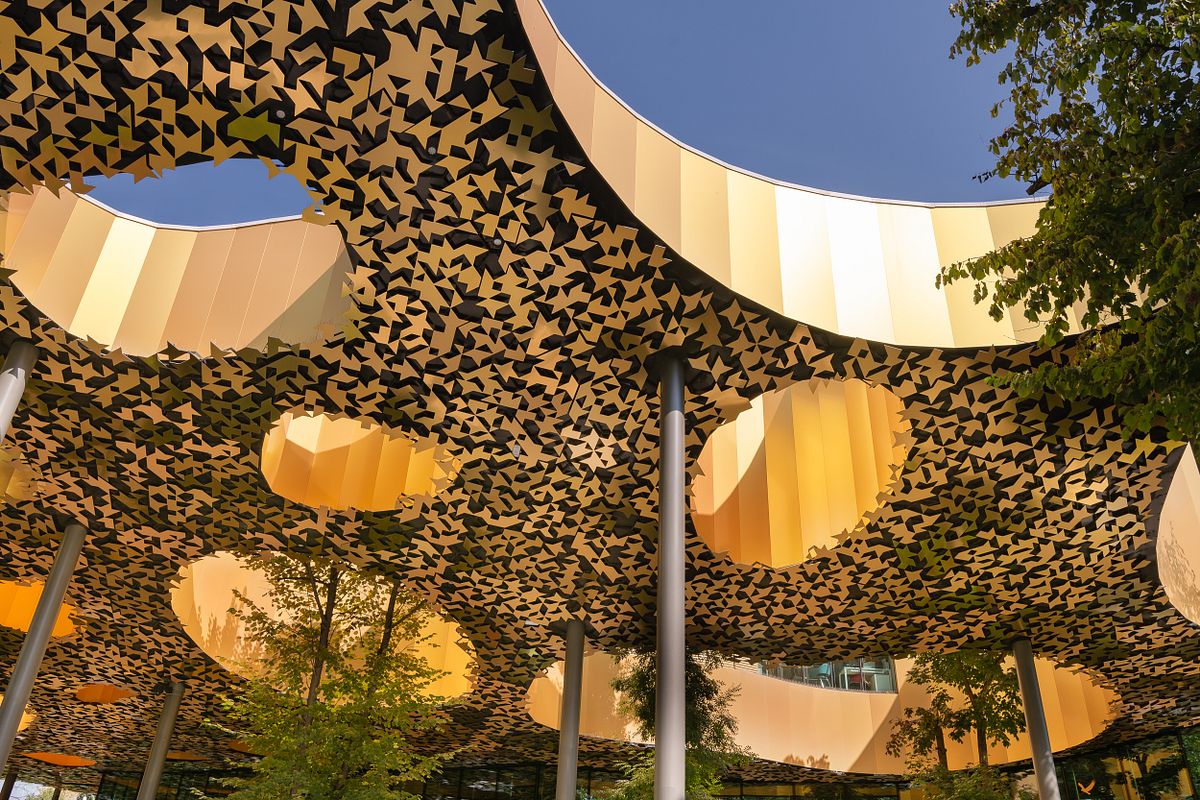 Location and Design Features
Located at Olof Palme stny. 3-5, Budapest, Hungary, the House of Music spans over 9,000 square meters and is part of Sou Fujimoto's "Circle Series," which explores the concept of blurring boundaries between architecture and nature. The circular shape of the building and its transparent facade create a harmonious integration with the surrounding environment, which was a joy to showcase through my lens.
One of the most striking features of the House of Music is the way in which it blends seamlessly with the natural surroundings. The building's transparent facade creates a connection with the surrounding parkland and sky, making it a visually stunning element of the landscape. As I photographed the building, I was struck by the harmonious balance of the natural and built environments.



Despite the large number of visitors to the House of Music, I was able to find unique angles and perspectives to showcase the building's stunning design. The challenge of photographing a popular attraction like this is the constant stream of people in and around the building. However, the aesthetically pleasing look of the House of Music made it a popular spot for visitors to take photos themselves, and I found myself in the company of many fellow photography enthusiasts.



The building's intricate features were a delight to photograph, with its circular shape and transparent facade creating a dynamic visual experience. The play of light and shadow across the building's surface created depth and dimension, making it an excellent subject for photography.
Conclusion

In conclusion, the House of Music in Hungary is a must-visit destination for anyone interested in architectural photography. The collaboration between Sou Fujimoto and M-Teampannon has resulted in a stunning architectural masterpiece that seamlessly blends with the natural environment. Despite the challenge of photographing a popular attraction with many visitors, the building's stunning design and aesthetic elements make it an ideal subject for showcasing through a lens.